Apply for the International Swansea University PhD Scholarship in Optical Based Rheological Approaches to overcome financial obstacles to your education.
Swansea University in the United Kingdom is offering the scholarship for the academic year 2022-2023. This study path is for both domestic and international students interested in pursuing a PhD degree at Swansea University.
Swansea University is a world-class university with a reputation for academic excellence, placing among the top 30 universities in the UK and the top 251-300 universities worldwide.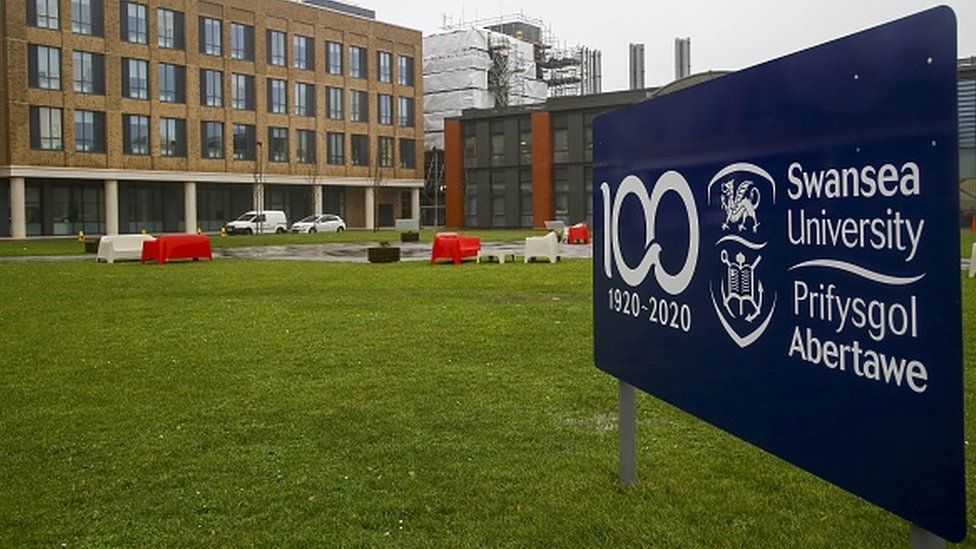 Why should you come to Swansea University to study?
Swansea University values independence and emphasis's critical thinking. Students from Swansea are resilient in the face of global challenges and can adapt to a changing work environment. It is committed to students' mental health and well-being and provides a range of student support programmes.
About Swansea University
The University College of Swansea was founded in 1920 and first opened its doors on October 5, 1920. It was the newest of the University of Wales' four colleges at the time. It was founded in 1916, following the recommendations of a Royal Commission. The institution was founded on what were thought to be the requirements and wants of the local community, particularly Swansea's principal industries.
Swansea University is a public research university in the Welsh city of Swansea. It was founded in 1920 as University College of Swansea, the University of Wales' fourth college. Following institutional changes within the University of Wales, it changed its name to the University of Wales Swansea in 1996. When the University of Wales became a non-membership confederal organisation and the former members became universities in their own right on September 1, 2007, the name Swansea University was legally adopted.
Swansea University has eight colleges scattered over its two campuses on the Swansea Bay shoreline. The Singleton Park Campus is located in Singleton Park, which is located west of Swansea city centre. The £450 million Bay Campus, which opened in September 2015, is in the Neath Port Talbot Area, near to Jersey Marine Beach to the east of Swansea city centre.
In terms of student population, it is Wales' third largest university. It now has 20,375 undergraduate and postgraduate students enrolled in 330 undergraduate and 120 postgraduate courses.
Application Deadline: August 13, 2022
Brief Description
University or Organisation: Swansea University
Department: NA
Course level: PhD degree
Awards: Annual stipend of £15,609
Number of Awards: NA
Access Mode: Online
Nationality: UK and international students
The award can be taken in the UK

Eligibility
Eligible country: All nationalities
Eligible course or subject: PhD degree in Optical Based Rheological Approaches
Eligibility Criteria: To be eligible, the applicants must meet all the following criteria:
Candidates must have a minimum of a first, Upper Second Class Honors in Medical Engineering, Chemical Engineering, Nano medicine or Physics.
They should have a background knowledge of the underlying principles of rheology, and preferably (but not essential) some evidence of exposure to a medical related subject. Experience in using MATLAB (or similar platforms) is highly desirable.
How to Apply
How to Apply: The candidates must register on the university's research application form for this studentship programme.
Supporting Documents: To apply, complete and submit the following documents to Professor Karl Hawkins by email:

[email protected]

CV
Degree certificates and transcripts
Admission Requirement: Entry requirements for individual courses can vary widely. If you are currently studying towards non-UK qualifications or hold a non-UK qualification you must obtain a suitable equivalent for entry onto the courses at Swansea University.
Language Requirement: Students must have IELTS 6.5 overall with 5.5+ in each component to be met by point of application.
Benefits
Swansea University will provide the cost of UK tuition fees and an annual stipend of £15,609. International candidates will be required to cover the difference between UK and International tuition fees. Additional funds of up to £3,000 will also be available for research expenses.